As hard as it is to believe, 2021 was only the second year of FGIA's existence.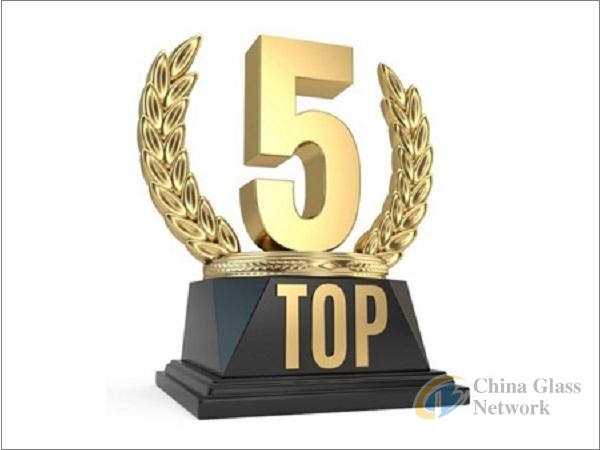 A lot happened in just one year, so we wanted to share some highlights from 2021, including the most clicked-on news articles and blog posts. Because of the ongoing COVID-19 pandemic, FGIA's market study information was of even greater interest than usual, as was the Association's triumphant return to in-person events this past October. Read on for more of what our members wanted to know about most in 2021.
Top 5 News Articles
FGIA Releases 2020/2021 Industry Review and Forecast: In April, FGIA shared market information in the form of a new statistical review and forecast, which offered projections of construction activity as of March 2021. FGIA prides itself on having relevant, up-to-date market information, which FGIA members can purchase at a significant member discount each spring.

FGIA Meetings Manager Florence Nicolici to Retire in May: Longtime Meetings Manager, Florence Nicolici, said farewell (but not goodbye!) to the Association prior to the 2021 Virtual Summer Conference. Florence has stayed involved with some FGIA activities, most recently in planning the Association's annual Holiday Staff Week celebration.

FGIA Releases Update to 2020/2021 Market Studies, Offers Adjusted Forecast of Fenestration Industry Trends: Because of 2020 and 2021's unusual activity due to the pandemic, FGIA commissioned additional reports to provide FGIA members with the most up-to-date market information possible. This article announced the release of a September industry update.

FGIA Releases New Technical Manual for IG Units: In July, a new technical manual was announced that provides generic design considerations for cavity compensation for insulating glass (IG) units and determines conditions which impact the pressure in the IG unit cavity. IGMA TM 3200-21, Design Considerations for IG Unit Cavity Pressure Compensation, is FGIA's newest technical manual.

FGIA to Host Hybrid Fall Conference with In-Person and Online Options: Our membership's eagerness to return to in-person networking and meetings was reflected in the popularity of this article from June, which announced the return to an on-site conference in Phoenix, AZ.
Top 5 Blog Posts
Window Safety | Knowing the Differences in Window Hardware Types: This March Trade Secrets by Janice Yglesias, FGIA Executive Director, was our most-read blog post in 2021, discussing an important public safety topic in advance of Window Safety Week.

Five Traits of Great Leaders: Janice also wrote this popular Trade Secrets post about the five qualities she has observed in great leaders, which included the ability to delegate, invest in your team and build trust.

A Year Later | Pandemic Safety Measures Still Include Window Safety: Angela Dickson, FGIA Marketing and Communications Director, wrote this Member Edge post to inform readers about the importance of window safety, noting that the safety of our children doesn't stop at social distancing and mask wearing. It starts in the place where we felt the most safe during the pandemic – our own home.

InstallationMasters Continues Through Virtual Training Options: In April, Janice wrote this Trade Secrets blog about online training opportunities for those seeking InstallationMasters® training. The program has undergone major content updates to include instruction on newer installation practices, with more drawings and illustrations. In-person installer classes are currently available for 2022, by the way!

Three Tips to Help Plan Your Company's Holiday Message Now: And finally, FGIA Communications Coordinator Meryl Williams Clark's November Socially Speaking post struck a chord with companies who were in the process of planning how to carry out their traditional end-of-year greetings in a creative way.
Come what may in 2022, we will be sure to give you the rundown of what was most discussed and clicked on this time next year. Happy New Year from FGIA!